1869
Scot engineer James Watt invents "The Steam Engine".
1872
Disasters caused by steam boilers, the need for inspection and establishment of TÜV Austria with the short name "DUVG", in Vienna.
1905
The year that marks the start of meeting the need for inspection of elevators and hoist systems.
1910
DUVG becomes Europe's leading testing company with 1500 technicians.
1940
Transformation of DUVG into "Technischer Überwachungs Verein Wien (TÜV Wien)" as a public corporation.
1945
TÜV Wien becomes an association under Austrian law and starts inspection activities with 32 employees.
1955
Creation of departments "Lifts", "Cranes and Hoists", "Electrical Engineering", "Steam and Pressure Systems" and "Materials Testing"
1989
Foundation of TÜV Austria Akademie, company's own training institute.
1992
TÜV Wien's transformation into TÜV Austria.
1994
First international experience with TÜV Austria Hellas.
1998
Acquisition of "TPA KKS GmbH"; TÜV Austria develops in the area of "Non-Destructive Tests".
2006
TÜV Austria Turk is founded in Turkey and begins it activity.
2008
The increasing importance of information security in the world and the establishment of TÜV Trust IT.
2012
"TÜV Austria Science Awards": Supporting those who have succeeded in producing technical innovations at the academic or company level.
2017
TÜV Austria directs its knowledge to Azerbaijan with the establishment of TÜV Austria Azerbaijan.
We bring safety, quality, innovation, environmental protection and business interests to a common denominator. From industrial enterprises, commercial and craft businesses, health care and local authorities to scientific and research institutions.
More than 2000 employees in over 40 countries are working for our customers and partners worldwide. Since 1872, having a history over 140 years and international experience for more than 30 years, we provide tailor-made services for our valuable clients in a wide variety of areas:
Industrial Services
Testing and Monitoring Services
Cyber Security and Data Protection
Insurance Services
Training and Further Education
Competence, diversity, international orientation and tradition form the basis of the service portfolio for integrated safety, quality, environmental and technical resource management. TÜV AUSTRIA creates safety and added value with all its activities. For our customers and partners, for our employees.
Documents produced by TÜV AUSTRIA are recognised throughout the European Economic Area and beyond in many countries of the world. This provides a high degree of legal security and acceptance in the economy, with authorities and in the public.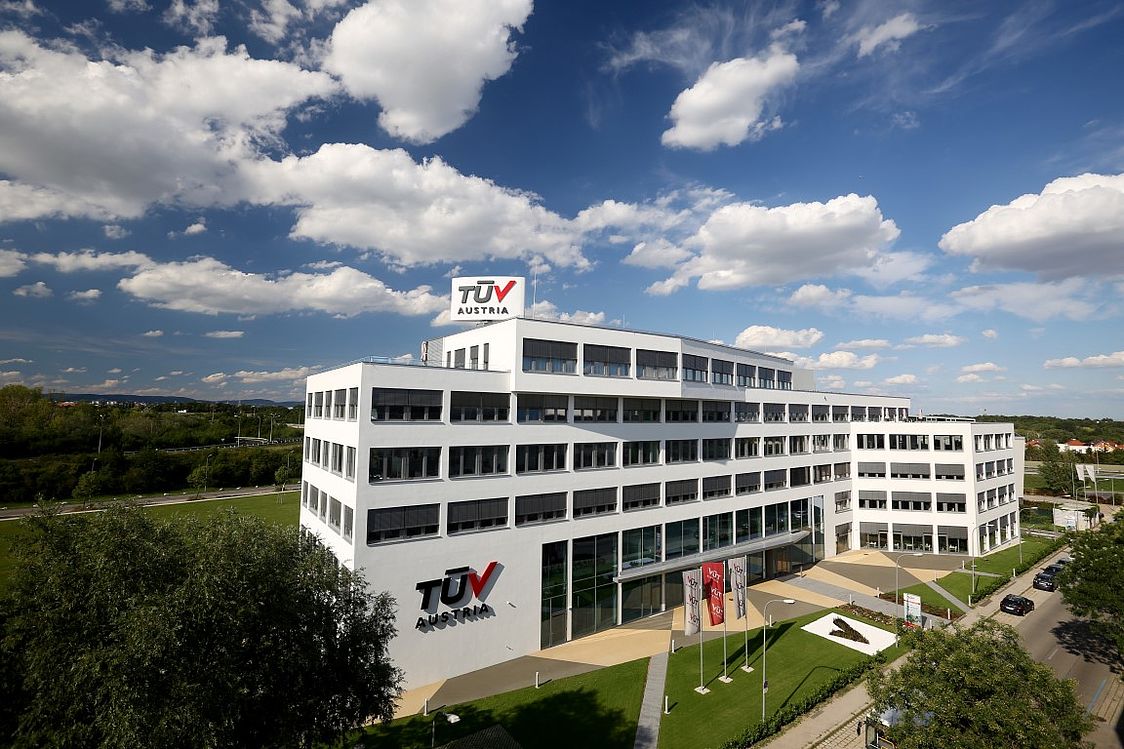 Autonomy and neutrality are our principles when serving for safety.
We are committed to providing all our services in an ethical and socially and environmentally responsible manner.
Our mission is to create sustainable development in the areas of safety and quality.
TÜV Austria Group is an independent company and transfers all its profits as an investment in the company.
As a final word, you can make sure of these three arguments when "TÜV Austria Services" are phrased:
NO! External shareholders...
NO! Borrowed capital...
NO! Paid dividents...

TÜV Austria Azerbaijan is the Baku branch of "TÜV Austria Group of Companies" and was registered in Azerbaijan on September 22, 2017.
The company organizes internationally recognized certified training programs in Azerbaijan in numerous fields such as:
Management systems
Food and agricultural industry
Certification of production and construction processes
(ISO 9001, ISO 14001, ISO 45001 - OHSAS 18001, ISO 27001, ISO 31001 and other ISO standards)
THE TEAM
We present you with TÜV Austria quality served by our experienced and competent staff.
Would you like to know us better and contact us?
CONTACT DETAILS

Ulkar Guliyeva
Director
ulkar.guliyeva@tuv-az.com

Rahima Javanshirli
Operations Manager
rahima.javanshirli@tuv-az.com

Asmar Alihuseynova
Financial Manager
asmar.alihuseynova@tuv-az.com

Leyla Habibova
Chief Accountant
leyla.habibova@tuv-az.com